Arctic Science Summit Week 2021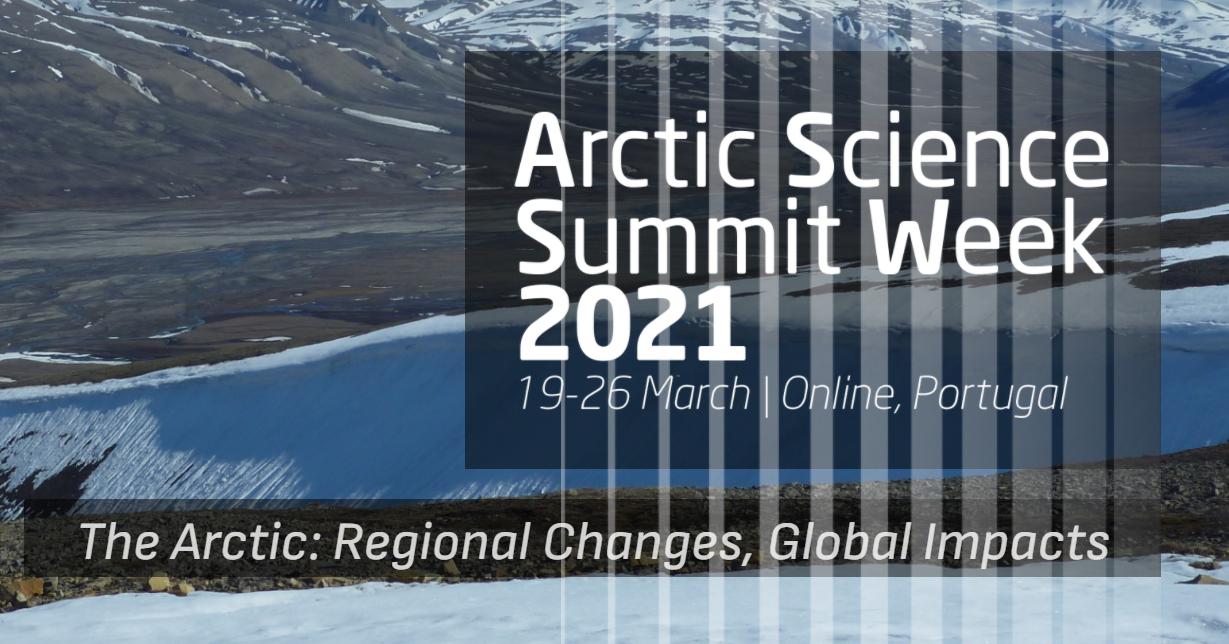 Arctic Science Summit Week 2021 has moved online. 
INTAROS will have a special session during the conference: THEME: H) Observing the Arctic
SESSION: ID:60 - Integrating Arctic observing systems – results from the H2020 INTAROS project.
The session will comprise 6 oral presentations and 5 poster presentations:
Oral Presentations:
Communities and environmental monitoring. Danielsen et al.
Demonstrating applications of an Integrated Arctic Observing System towards selected, diverse stakeholder groups. Ottersen et al.
Enhancement of in situ observing systems in the Arctic. Beszczynska-Möller et al.
Exploitation of existing observing systems. Pirazzini et al.
Monitoring of an Arctic underwater soundscape (Kongsfjorden, Svalbard) and impact of shipping noise (INTAROS Project). Richard et al.
Acoustic networks - in an Integrated Arctic Ocean Observing System . Sagen et al.
Poster Presentations:
Arctic in situ observations in support of the Marine and Maritime Industry – an INTAROS H2020 EU project approach. Buch and Fernandez.
INTAROS Educational packages on terrestial and marine monitoring to enhance literacy of Arctic Observations and interest in scientific careers among secondary schools' students. Goździk.
Data management in an integrated Arctic Observing System. Hamre et al.
Building integrated Arctic observing systems from in situ platforms. Sandven et al.
Actions towards maximizing dissemination and communication for an Integrated Arctic Observing System (INTAROS). Higgins et al.
Dates: 19-26 March 2021.
Location: Online.
Further information: from the ASSW2021 website.
Virtual
2021-03-19