To celebrate the scientific output of the INTAROS team, we have put together a gallery of our poster contributions to conferences over the past years.
Serafimovich et al. 2016. Variability of surface energy fluxes over high latitude permafrost wetlands. XI International Conference on Permafrost. Potsdam, Germany, 20 - 24 June 2016.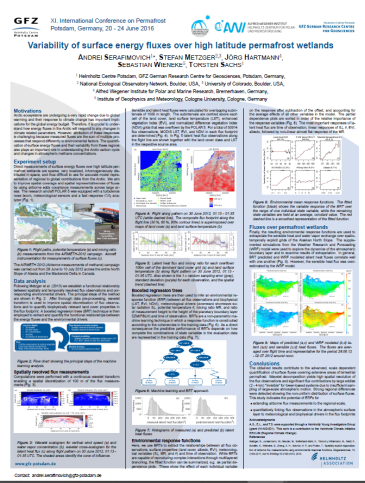 Kohnert et al. 2017. Towards understanding the contribution of waterbodies to the methane emissions of a permafrost landscape on a regional scale – a case study from the Mackenzie delta, Canada. AGU Fall Meeting, New Orleans, 11-15 December 2017.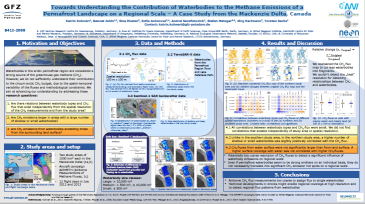 De Andrés et al. 2018. Why were buoyant plumes suppressed at a west Greenland tidewater glacier during the record 2012 melt season? AGU Fall Meeting, Washington DC, 10-14 December 2018.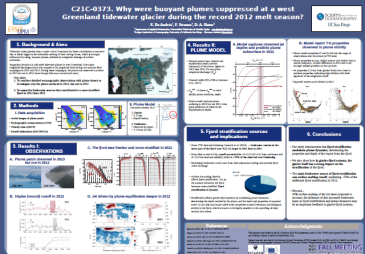 King et al. 2019. Monitoring ocean acidification and carbon cycling on Ferry Box Ships of Opportunity with underway carbonate system sensors. Ocean Obs Conference, Hawaii, 16-20 September 2019.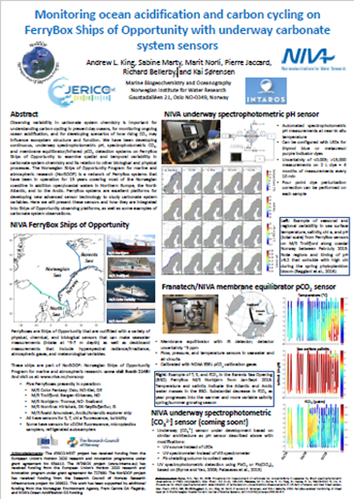 Alliouane et al. 2019. Carbonate system time-series in the coastal Arctic. IMBER Open Science Conference, Brest, France, 17-21 June 2019.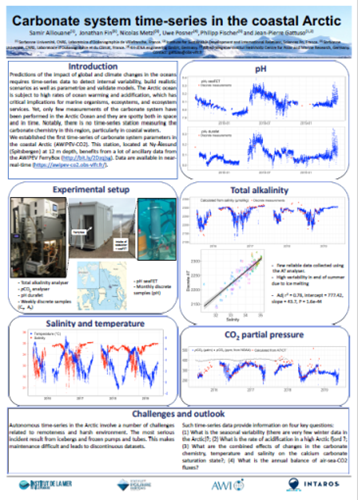 Patilea et al. (2021) Thin Sea Ice Thickness From Combined SMOS and SMAP L-band Satellite Microwave Radiometer Observations.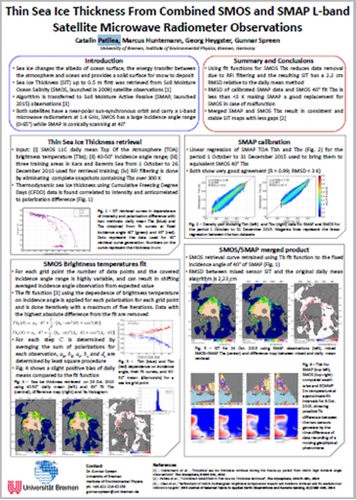 Poulsen et al. 2021. Monitoring Svalbard's environment and cultural heritage through citizen science by expedition cruises. vEGU 2021, Gather Online, 19-30 April 2021.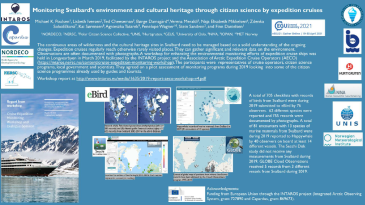 More content coming soon...