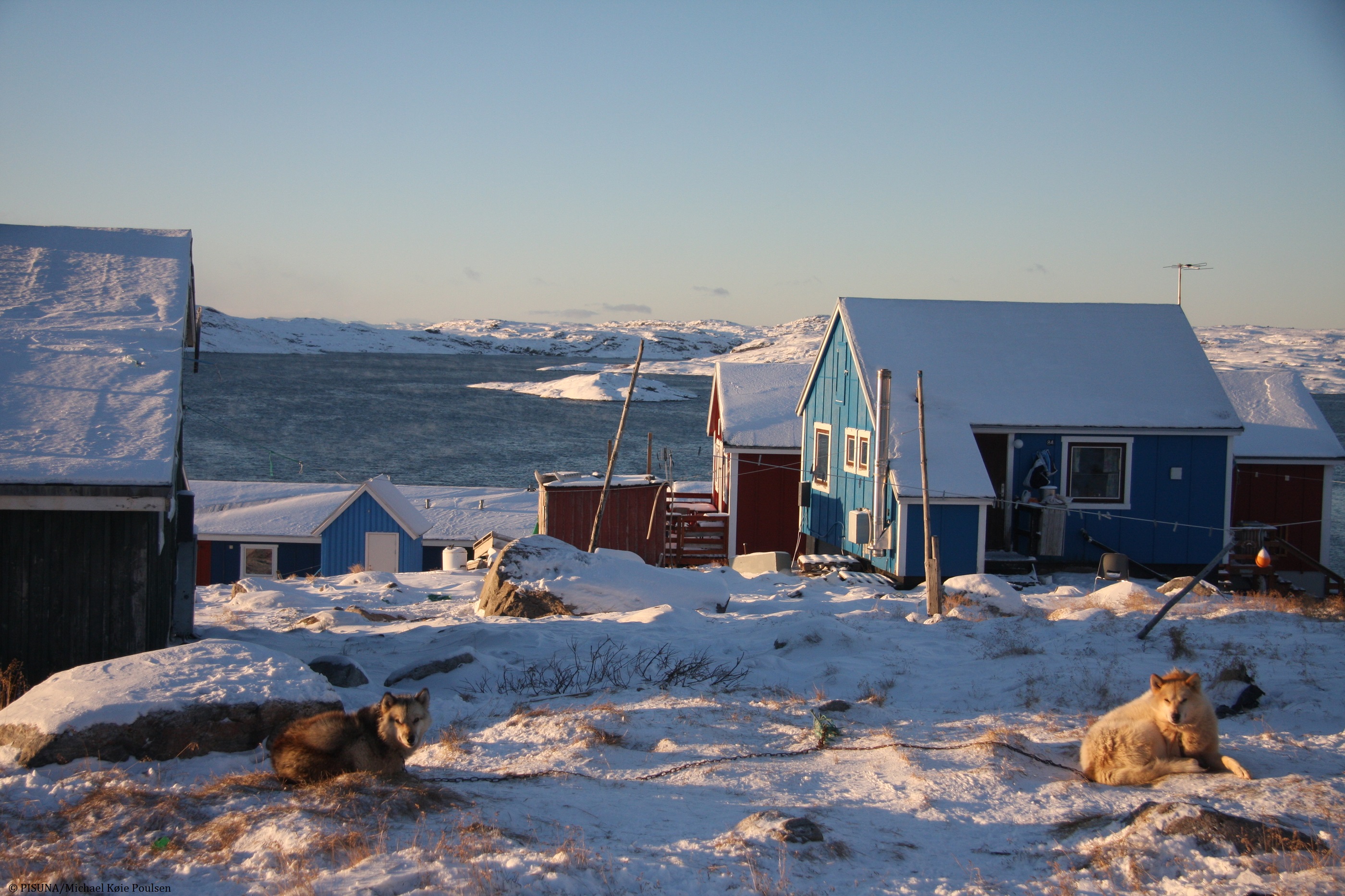 The PISUNA programme is a great example of how local people´s knowledge of the environment can be included in decision making
Since 1999, the Hunting and Fishing Law in Greenland has required local knowledge to be considered in the government's decision-making. It has however been difficult to do so in practice, as it is almost impossible for decision-makers to get information on the local knowledge. Advise from scientists is often based on systematic scientific research by biologists from the Greenland Institute of Natural Resources (GINR) and the Danish Centre for Environment and Energy (DCE). The quality of this research is reviewed and approved by other scientists. Advice based on local knowledge is rarely based on systematic observations and approved by other local experts. It is therefore not surprising that decisions regarding the use of living resources are based more on advice from biologists than advice from fishers and hunters.
Overcoming Scepticism
Systematic data gathering and a process for reviewing and approval is needed if hunters and fishers are to be heard. This is why the work on developing the PISUNA program began back in 2008. PISUNA was at first met with considerable scepticism from both scientists and the local hunters and fishers. Most of this skepticism has since been overcome as the programme has addressed challenges, tested solutions and adapted as required. The PISUNA programme in Greenland therefore now provides a great example of how local people can participate in environmental monitoring .  
How It Works
In the PISUNA programme, village councils appoint 5-12 members of local Natural Resource Councils, comprising experienced fishers, hunters and other environmentally interested people. They observe the living resources and the marine and coastal environment whenever they are travelling and fishing and hunting. Every three months they summarize, discuss and interpret their observations. They propose management recommendations to the municipal government, and they submit a standardized report with their findings to the municipal and central government.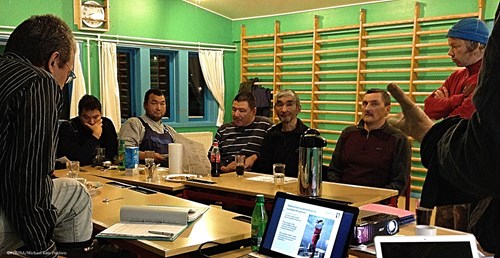 Meeting in Attu Natural Resource Council., Qaasuitsup Municipality
Decision-makers can now get advise through PISUNA on the management of living resources based on local knowledge. The advise is accompanied by information on how local knowledge explain the ecological background for the present situation and what observations in the field that are behind the statements regarding status and trends for the different living resources.
Almost 100 community members have received training in using PISUNA and 55 of these have been documenting resources as active members of Natural Resource Councils. The community members have gathered data throughout all seasons of the year in the field for more than 5000 days. Their findings have been shown to agree well with those of professional scientists in areas where the same resources have been monitored by both local people and researchers.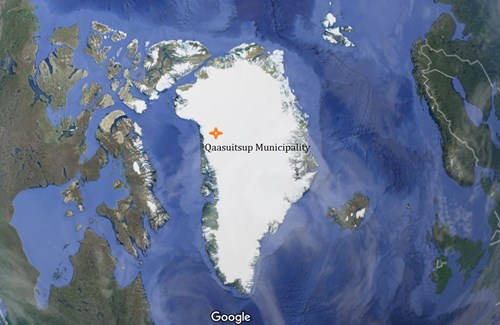 Qaasuitsup is Greenland´s most northerly municipality
Since 2017, in Greenland´s northernmost municipality, Qaasuitsup, an area of 660,000km2 and home to more than 17,000 people, PISUNA has moved beyond the "project" stage and is now continuously funded by the municipality and without direct support from outside organizations. INTAROS will build on, and further strengthen, the network of community monitors established by the PISUNA programme in the  Qaasuitsup Municipality.
25/04/2017 Michael K. Poulsen, NORDECO